Outdoor Strength training equipment designed for Kompan. The complete product line consists of 5 adjustable strength training machines and 2 non-adjustable benches.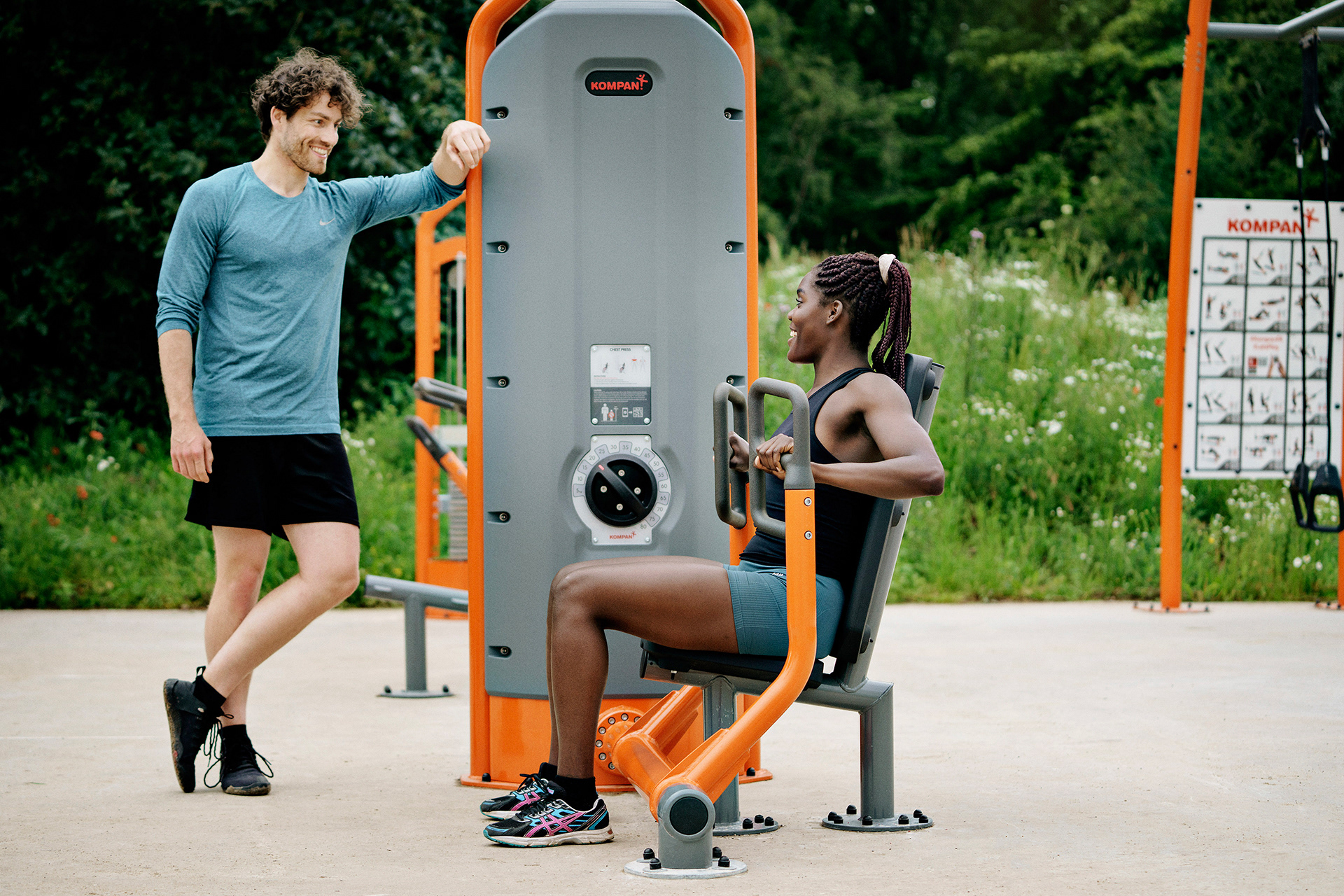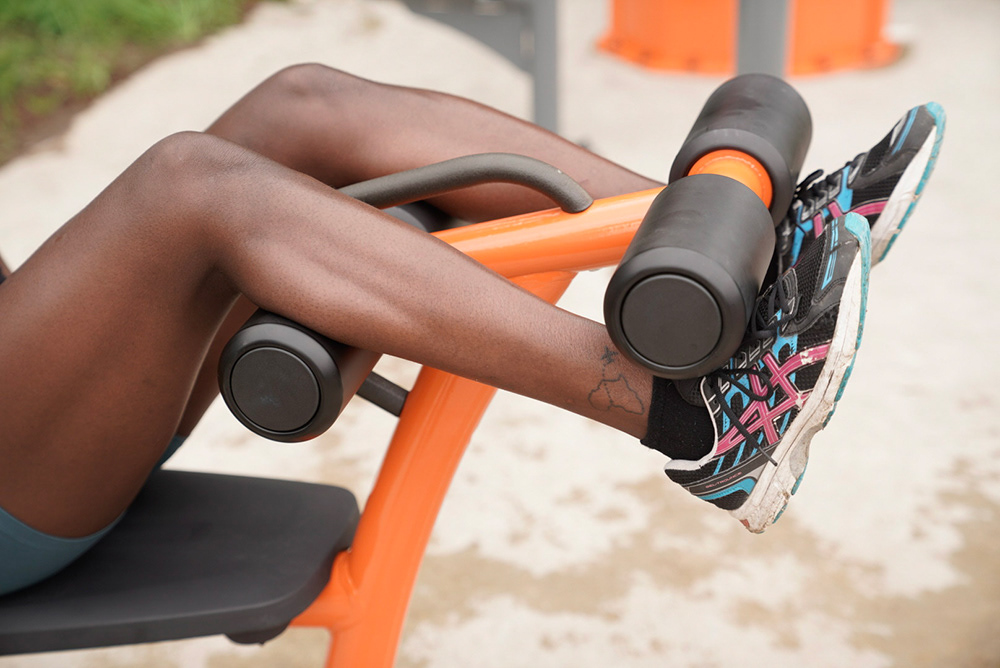 The strenght training machines features an innovative and patented easy to use load selection handle, which allows the user to adjust the load by simply turning the handle.
The ergonomically shaped handles have different grip areas for adaptable training, allowing people from 140 – 205 cm tall, to perform the exercise ergonomically correctly and at the same time allowing multiple different exercises. The handles are Aluminum cast and have a diameter of ø 33mm. The Grip Powdercoating, used on the support handle, is highly durable against wear and tear, offers isolation, and simultaneously gives users an outstanding grip during their workout.